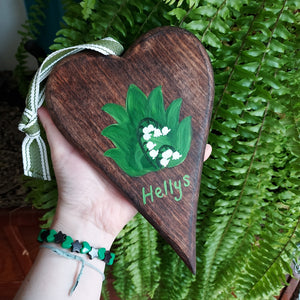 This beautiful wooden heart has been lovingly hand painted in Helstons town flower lily of the valley.
Hand finished with a folksy ribbon, it's ready to hang in the home or in a sheltered spot in the garden.
Please note this is a natural wooden product and although the design has a protective coating it will be vulnerable to weather changes and water.
Measures approx. 
Hand painted and signed. 
Limited Edition